Sustainable Fashion: All welcome at the resale party
Welcome to the latest column within our broader sustainability section, which focuses on what fashion retailing is doing to address the issues in its industry.
This month's column highlights just how much is going on in the resale sector right now. Brought to you by Retail Insider with Clipper and Give Back Box.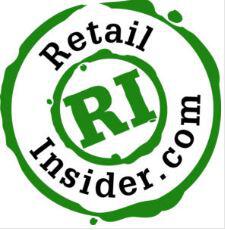 Barely a week goes by without another big fashion brand announcing that it is joining the resale party. And this month we are going to update you on some of these positive announcements and the ways in which retailers are trying to make our fashion consumption circular rather than a linear trip from factory to landfill site.
Historically it has been the older more affluent customer who sells and the younger, value-based individual who buys second-hand, but as time goes on this is altering and there are estimates that the global resale market could be worth up to $47bn by 2025 – an exponential rise. eBay's UK general manager Murray Lambell recently suggested the site was seeing double the number of pre-used fashion items this year compared with 2021. He also spoke of the much newer market in luxury resale, the growth of which is leading the company to invest heavily in authentication technology so it can take a slice of that market.
So first up is Lululemon, which is launching its trade-in and resale option for leggings, tops and jackets called Like New on Earth Day 2022. Powered by the resale tech provider Trove, consumers can receive a credit to use in any Lululemon store and crucially will be able to use the credit to also buy second hand items on the Lululemon website. This means the company is not falling into the common trap of forcing customers to use trade-in credit on new items. Time will tell if Lululemon eventually puts a pre-loved section into its physical stores to really bring it into the brand's fold on an equal footing.
Elsewhere the perception that clothing resale is a woman's preoccupation took a dent with news that a recent Piper Sandler survey in the US recorded that 61% of teens of both genders said they had purchased second-hand clothes this year. An early adopter here is NET A PORTER which set up MR PORTER RESELL earlier this year, working with Reflaunt. The company claims this is the first such venture for menswear in the luxury sector and allows shoppers to access complimentary home collection, authentication and professional photography. Hong Kong, Germany, the US and UK are the opening markets and the customer can choose between store credit with an extra 10% added or cash by bank transfer.
Of all the clothing sectors it is footwear which consumers are least likely to want to buy second-hand, mainly to do with hygiene and road wear issues but Allbirds is not letting that hold it back from setting up a Rerun platform. This is slightly different in operation in that users will not directly sell their own goods on Rerun but it instead works on a trade-in reward scheme. An in-store credit worth $20 will be given to people who hand in a pair of suitable trainers, which will then be refurbished by the ubiquitous Trove and sold by Allbirds on Rerun.
Allbirds is one of the few fashion companies to openly admit that the best thing all round is if they actually don't produce so many pairs of trainers in the first place so maximising and keeping the revenue that they get via second-hand is going to be key for them.
UK-based fast fashion company Pretty Little Thing is going one step further with its proposed second hand marketplace scheduled to launch later this year. The UK-only app will not only allow PLT items but also other brands to be sold signalling a real belief that offering general resale will lock-in loyalty and repeat business from its customers and potentially steal a march on competitors in the same sector.
Details are not yet available on how users will be rewarded but if you can, for example, sell an Asos dress via the PLT app and get PLT credit for it then the first mover advantage will be firmly with Pretty Little Thing. The value to a company of securing the data and customer loyalty within its own circular loop is not to be underestimated.
It is currently a perfect, positive storm for the fashion industry as consumers are feeling the pinch. This makes it a good time to encourage them to partake in both sides of the resale coin – both to go to the trouble to sell on gently-worn items and crucially also to become buyers of pre-loved items.
Anything the brands and retailers in fashion can do to make this easier is to be commended. It's not all perfect, it is clear that some schemes largely facilitate even more purchasing of new items along with the recycling of old, but complete change will probably be generational and in the meantime everyone is surely welcome at the circular fashion party.
Supported by: