Sustainable Fashion: Rental comes of age
Welcome to the latest column within our broader sustainability section, which focuses on what fashion retailing is doing to address the issues in its industry.
This month's column highlights the maturing rental market in the UK. Brought to you by Retail Insider with Clipper and Give Back Box.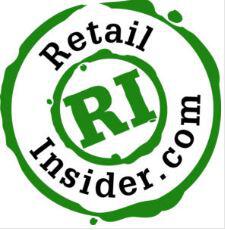 Many of the sustainable innovations we cover in this column are the first of their kind in that particular area. Pushing the boundaries of what customers or businesses know is either possible or needed. But as time passes these initatives and expectations change, some of course fall by the wayside but others begin a process of maturing on from the original concept usually based on the gathered wisdom of using or running whatever it is.
One such development has been in the clothing rental market. It seems only a very short while ago that it first launched seriously in the UK (after a much earlier development in the US with Rent The Runway) but a wide range of companies now offer this not as just one option among many but as a core business, and all demographic sectors including children and men are now also in the mix. And make no mistake this is a big market – forecast to be in the multiple billions by 2030 in the UK alone.
In July one entrepreneur took the market on a stage further. The founder of Hirestreet Isabella West has launched a collection of clothing that has been specifically designed for the increased wear and tear of the rental market. She has worked with the sustainable brand Samsara – whose manufacturing facilities ae located in India – to design a collection of 16 items, some of which are exclusively available on the rental site.
People can, of course, buy these garments directly from Samsara where they would cost in the £65-90 range but on Hirestreet they will cost from £14 to have the clothing for a four-day period. West has effectively mined all the invaluable data her customers have provided Hirestreet with to date and worked out what she hopes will be the most popular designs, in the most popular fabrics and made to the most popular fits and styles.
But Hirestreet and Samsara have also made the clothes the hardiest they can be to withstand the rigours of the hard-wearing, hard-washing life-cycle of a rental garment. This isn't to say that everything is produced from easy-wipe rubber! But every effort has been made to ensure durability and that is a first in the rental market.
This first summer season since Covid-19 and with a cost of living crisis in full flow, will be an ideal test bed to see if customers' behaviours are changing with regard to clothing and spending. The other interesting selling point of Hirestreet is that it steers away from the usual high-end selection of dresses and puts itself firmly in the mid-market bracket.
West has been clear that the £2,000 dress hiring for £100 is not how rental is going to reduce fashion wastage in landfill as only a very small percentage of the population is going to afford that expense on a regular basis. In Hirestreet's sights is the Zara or M&S shopper, in fact West has said on record that fast fashion retailer Zara is her ideal partner as it has such an on-trend and close relationship with its users.
Her aim is to stop overproducing and underwearing and the worst place for that is the mid to low price-point. The Hirestreet rental bundles cost £40 for three items for a fortnight – if all the statistics about the vast amount of clothing only worn once before being discarded is correct then this is surely a very viable price alternative and with clothing specially designed to be tougher, it's a game-changer for rental.
We will watch with interest to see the take-up and development of the 'made for rental' initiative. But on paper Hirestreet's customers get a popular new collection based on their prior favourites and Hirestreet gets new stock, which will stand the rental model for longer and require less stock churn. Surely a win-win for everyone including the planet.
Supported by: